2019 Annual Chamber Banquet
THE ANNUAL CHAMBER BANQUET
Wednesday, October 16th, 2019
At Patchwood Plaza
( 14797 State Street South, Hillman - South of the blinking light )
Horderves & Light Refreshments at 5:30 p.m.
Dinner at 6:00 p.m.
MENU: Chicken – Meat Balls – Mashed Potatoes & Gravy –
2 Vegetables – Cake - Beverages
$20.00 per person
Come and celebrate our Outstanding Business of the Year
and Outstanding Citizen of the Year!
Please RSVP as soon as you can so we can get an accurate head count.
Deadline for money to be received is Oct 9th.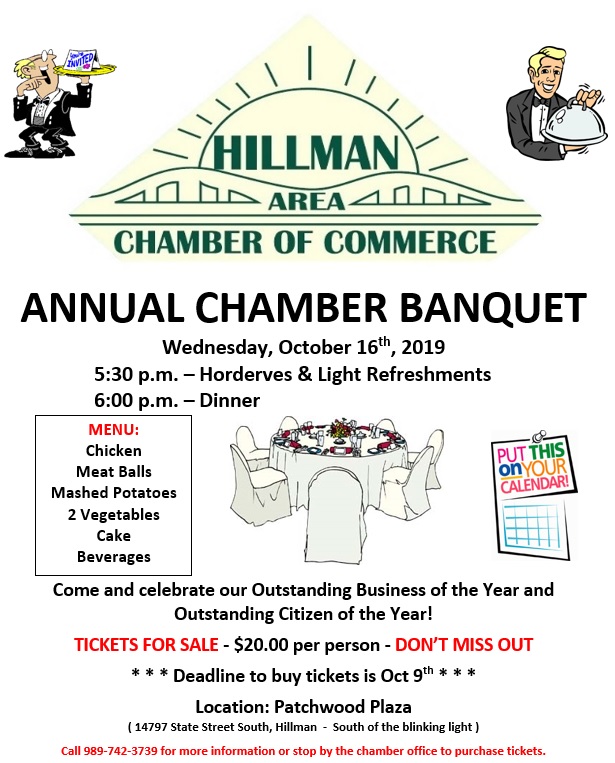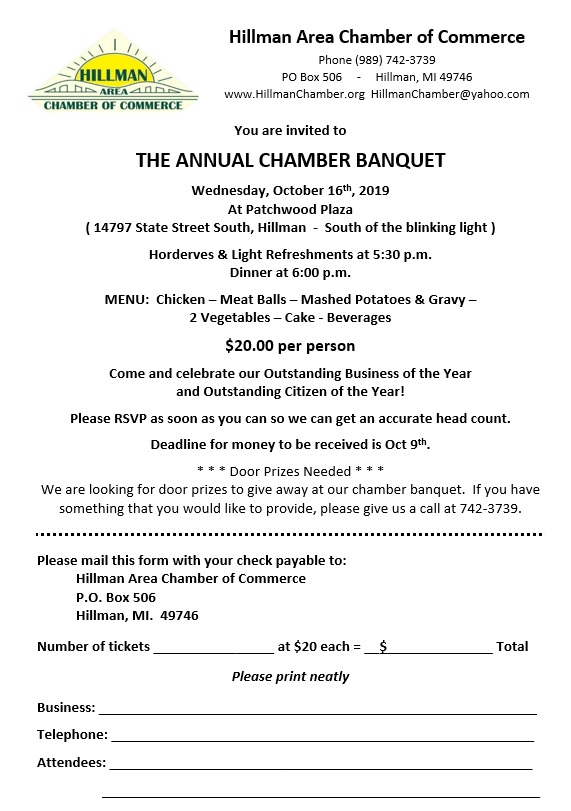 Share Us