CANCELLED
Blessing of the Bikes & ATV's
Due to weather conditions, the Blessing of the Bikes & ATV's event scheduled for Saturday, May 18th has been canceled.
We plan to reschedule on a future date, which will be announced on our website.
If you would like to be notified directly, please submit your email address or phone number to HillmanChamber@yahoo.com or 989-742-3739 .
Welcome to Hillman Area Chamber of Commerce in North East Michigan
Hillman is a community in Montmorency County in northern Michigan that is perfectly poised for economic development, and they are looking for a few good businesses to share this opportunity with. Few places offer such big city amenities in such a beautiful rural setting. This small town already boasts excellent, affordable city water, sewer lines, and an excellent road system.
Surrounded by an abundance of natural and cultural resources, residents can find affordable land, innumerable lakes and rivers, top-notch golf, and a wide variety of higher education facilities within their reach. Businesses are attracted to the abundant and willing workforce, affordable living, and close proximity to commercial airports.
For community-minded business owners looking for the right setting to grow and prosper their business, Hillman is an economic opportunity just waiting to happen.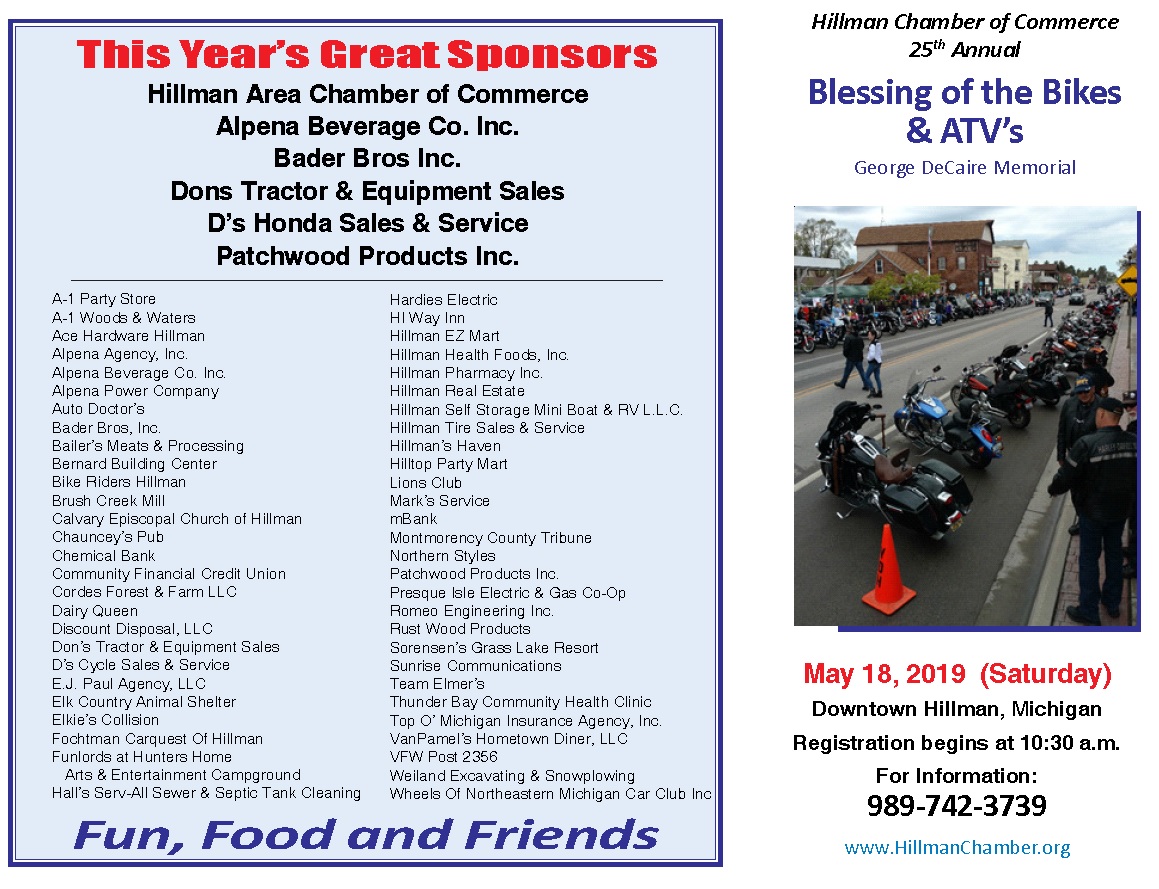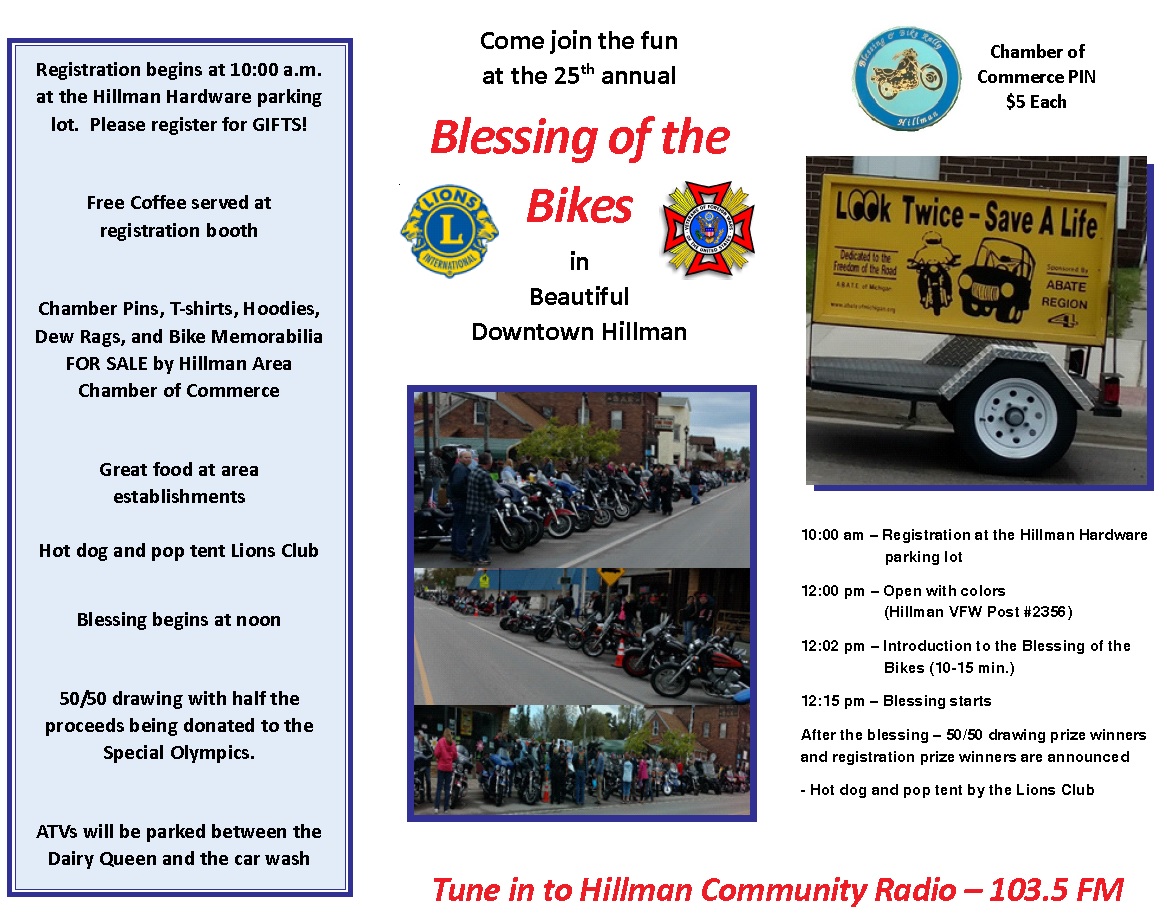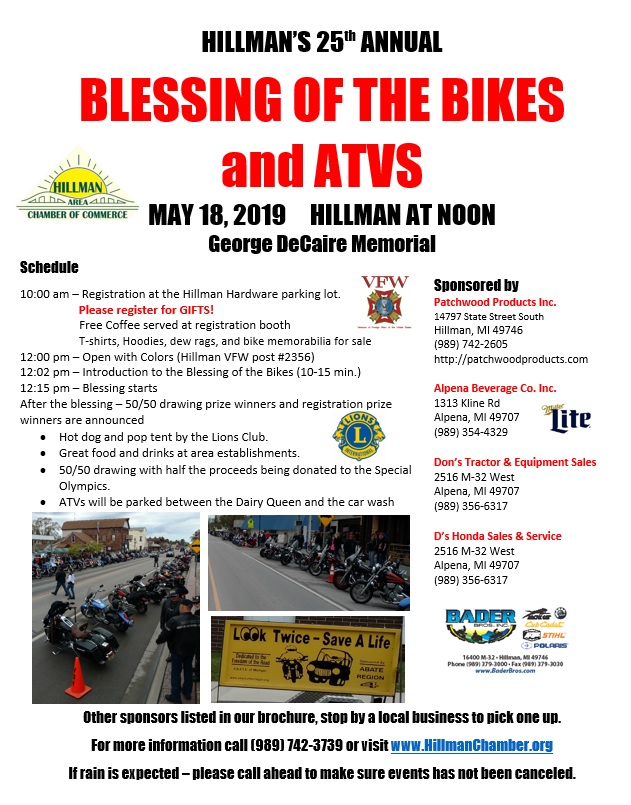 Share Us