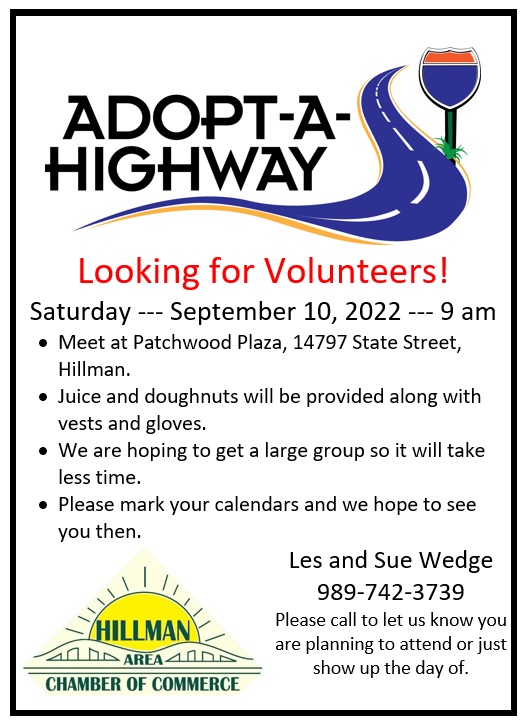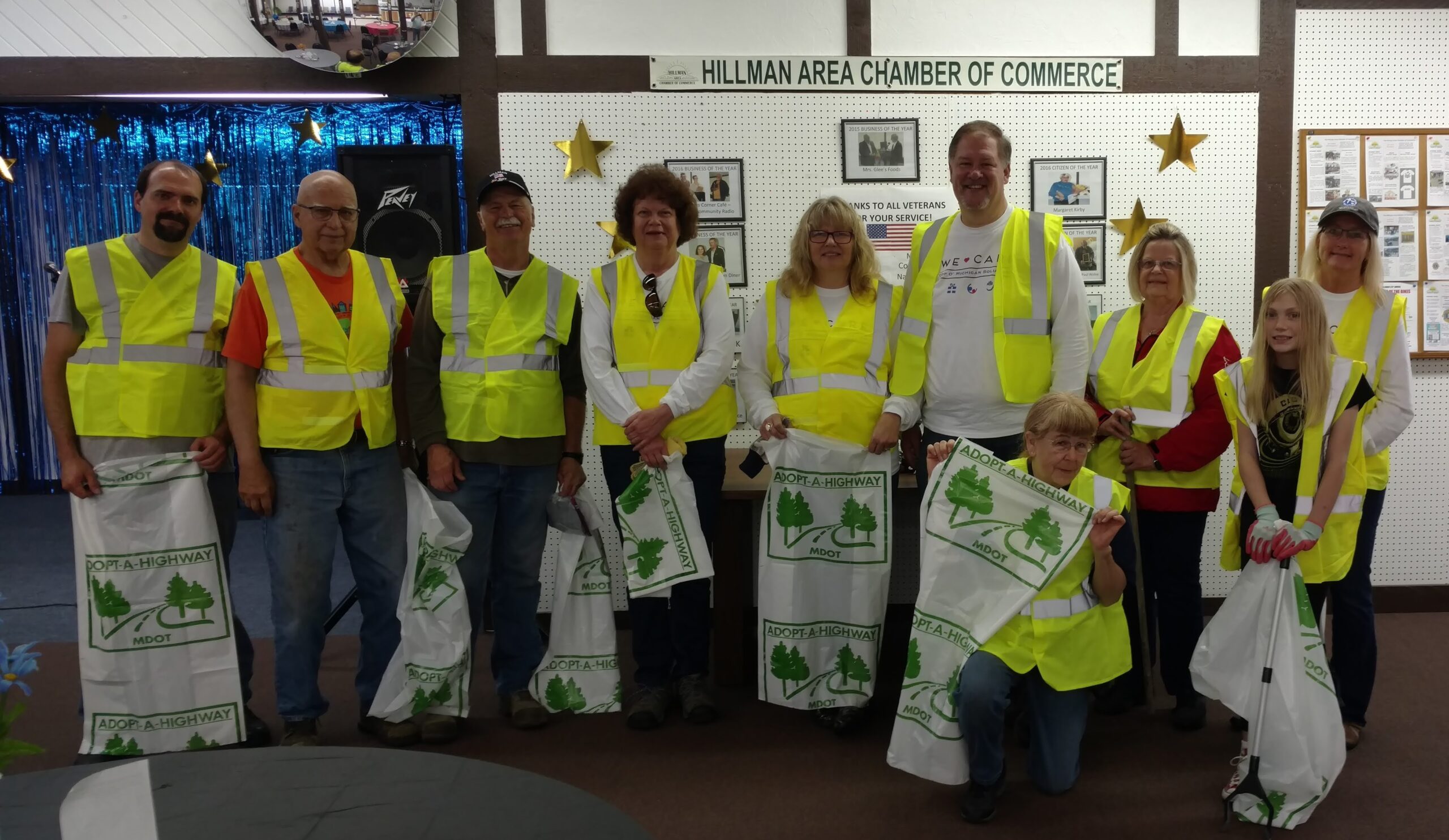 Hillman Area Chamber of Commerce - Adopt-A-Highway - September 10, 2022
Looking for Volunteers!
Saturday --- September 10, 2022 --- 9 am
• Meet at Patchwood Plaza, 14797 State Street, Hillman.
• Juice and doughnuts will be provided along with vests and gloves.
• We are hoping to get a large group so it will take less time.
• Please mark your calendars and we hope to see you then.
Les and Sue Wedge
989-742-3739
Please call to let us know you are planning to attend or just show up the day of.
Share Us