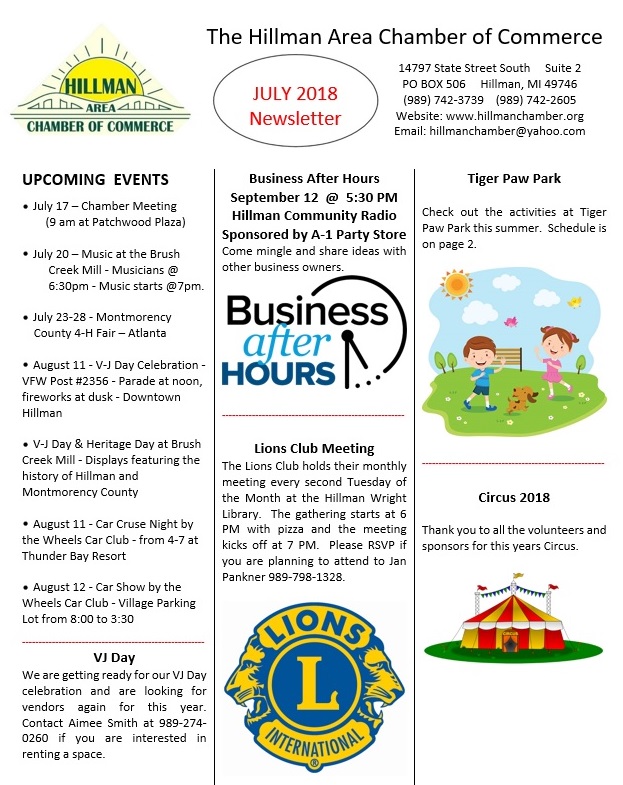 VJ Day
We are getting ready for our VJ Day celebration and are looking for vendors again for this year. Contact Aimee Smith at 989-274-0260 if you are interested in renting a space.
Business After Hours
September 12 @ 5:30 PM
Hillman Community Radio
Sponsored by A-1 Party Store
Come mingle and share ideas with other business owners.
Lions Club Meeting
The Lions Club holds their monthly meeting every second Tuesday of the Month at the Hillman Wright Library. The gathering starts at 6 PM with pizza and the meeting kicks off at 7 PM. Please RSVP if you are planning to attend to Jan Pankner 989-798-1328.
Tiger Paw Park
Check out the activities at Tiger Paw Park this summer. Schedule is on page 2.
Circus 2018
Thank you to all the volunteers and sponsors for this years Circus.
Share Us